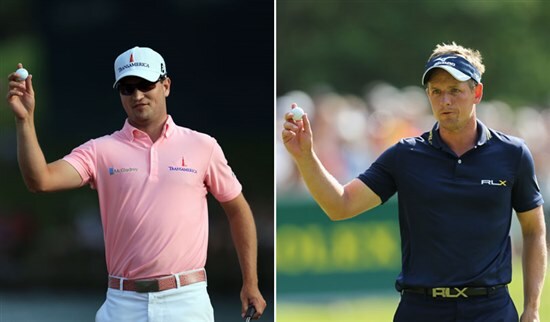 Two of golf's best short games took starring roles over the weekend as Titleist Brand Ambassador Zach Johnson and Pro V1x loyalist Luke Donald raised trophies on different sides of the Atlantic.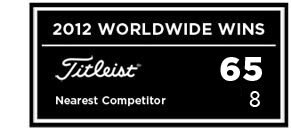 Trusting a Pro V1x golf ball and bag of Titleist equipment, Johnson captured his eighth PGA Tour victory Sunday evening at the Crowne Plaza Invitational at Colonial after a duel with fellow Titleist Brand Ambassador Jason Dufner (Pro V1).
Earlier in the day at the BMW PGA Championship at Wentworth, Donald broke 70 for the fourth-consecutive round to win comfortably and regain the World No. 1 ranking.
Victories by Pro V1 players Roger Chapman (Senior PGA Championship) and Hiroyuki Fujita (Japan Tour) resulted in a four-win week for Titleist golf ball players around the globe.
Through the first five months of 2012, Titleist Pro V1 and Pro V1x players have combined for 65 wins across the worldwide professional tours, more than eight times the nearest competitor with eight and more than all competitors combined. A total of 7,953 players have relied on Titleist golf balls for their success in those same events, nearly six times the nearest competitor with 1,332 and more than all other golf balls combined.
Johnson's victory, his second in three years at Colonial, was the masterwork of a short game that currently ranks fourth in the PGA Tour's Scrambling statistic (66.23 percent).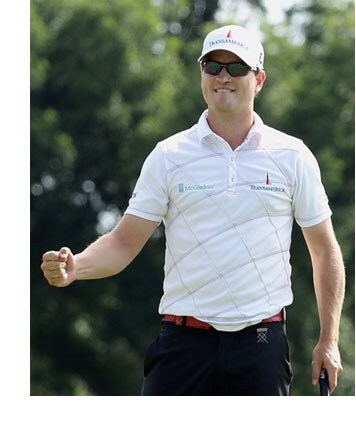 Gaming three Vokey Design Spin Milled wedges, Johnson got his Pro V1x up-and-down 21 of 26 times over the four days on his way to a 12-under 268 victory total (64-67-65-72).
In Round 3, Johnson needed only eight one-putts in a front-nine 31 that also featured a chip-in birdie on No. 2. Only two players in PGA Tour history have played nine hole with less putts.
"My short game carried me," Johnson, 36, said after Saturday's six-birdie, one-bogey 65.
It marked the 16th victory for Titleist golf ball players through the first 23 events of the 2012 PGA Tour season.
Dufner, who had won twice in his last three starts, finished one shot back of Johnson at 11-under 269, as Titleist Pro V1 and Pro V1x players occupied 10 of the top 12 positions on the final leader board.
Five Titleist golf ball loyalists tied for fifth place at 5-under 275, including Titleist Brand Ambassador Chris Kirk (Pro V1x ), Rickie Fowler (Pro V1x ), Ryan Palmer (Pro V1x ), John Huh (Pro V1 ) and Harris English (Pro V1).
Titleist Brand Ambassador Ben Crane (Pro V1x) tied for 10th at 3-under 277 along with Pro V1x loyalists Jonathan Byrd and Jonas Blixt.
Of the 120 players in the field, 86 relied upon Titleist golf balls for their success, more than seven times the nearest competitor with 12. Titleist also led the field in iron sets (37); sand, lob and approach wedges (126); and putters (51).
Here's a closer look at Zach Johnson's Titleist equipment:
Ball: Titleist Pro V1x
Driver: Titleist 910D2 9.5º (Diamana Blue 73)
3-wood: Titleist 910F 15º (Motore Speeder VC 7.0)
5-wood: Titleist 909F2 18.5º (ZCOM Pro 95)
Hybrid: Titleist 909H 21º (Speeder 904HB)
Irons: Titleist AP1 (4) and AP2 (5-9) 712 Series (Dynamic Gold)
Wedges: Vokey Design Spin Milled 48º, 54º, 60V (Dynamic Gold)
• EUROPEAN TOUR: Luke Donald won for the sixth time in the last 15 months with his second consecutive victory at the BMW PGA Championship, the European Tour's flagship event.
His trademark consistency into and around the greens at Wentworth resulted in rounds of 68-68-69-68 for a 15-under 273 total and four-shot victory. Donald, who currently ranks first on the PGA Tour in scrambling (67.96 percent), was the only player to shoot all four rounds in the 60s.
"With his short game and him making 20- and 30-footers, he's tough to beat," one of his opponents said.
Donald played his final 13 holes in 5 under and without a bogey.
"To come and defend and get back to (World No. 1) is very sweet indeed," said Donald, 34. "I just needed to settle down a bit. This is a big week and I felt some of the pressure. I take a great amount of satisfaction. It means I am doing the right things – the hard work is paying off and I have a great team around me."
Pro V1x loyalist Paul Lawrie finished co-runner-up at 11-under 227 after closing in 6-under 66.
A total of 81 players in the field trusted Titleist golf balls for their success, three times more than the nearest competitor with 27 and more than all competitors combined.
• CHAMPIONS TOUR: Pro V1 loyalist Roger Chapman cruised to his first major championship title with a wire-to-wire victory at the Senior PGA Championship.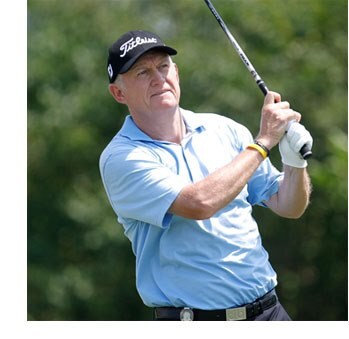 "It's the greatest day of my professional career," said Chapman, 53. "No question about that."
Chapman posted rounds of 68-67-64-72 at Harbor Shores for a 13-under 271 total, two shots clear of Pro V1 loyalist John Cook.
On Saturday, he rolled his Pro V1 in for five birdies over a seven-hole stretch on the back nine to give himself a five-shot cushion heading into the final round.
"It's the best feeling in the world," he said. "This is what we strive for, this is what we practice and work hard for."
In the end, Chapman topped a leader board that featured seven Titleist golf ball players in the top 10. Of the 155 players in the event, 109 relied upon Titleist golf balls for their success, more than six times the nearest competitor with 16 and more than all other golf balls combined.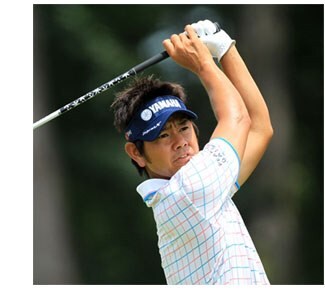 • JAPAN TOUR: Hiroyuki Fujita (Pro V1) closed with a 73 to capture the Diamond Cup Golf 2012. Fujita finished at 14-under 274 and won by three shots over Kiradech Aphibarnrat (Pro V1x).
Last week's winner at the Totoumi Hamamatsu Open, Jay Choi (Pro V1x) tied for third at 10-under 278 along with Yauharu Imano (Pro V1x) and Hidezumi Shirakata (Pro V1x) .
The win marks the 13th JGTO victory for Fujita and his second of the year. He also captured the Tsuruya Open in April.
• NCAA DIVISION 1 WOMEN'S CHAMPIONSHIP: Titleist was the golf ball of choice at the NCAA Division 1 Women's Championship, where 115 players trusted the #1 Ball in Golf, more than 14 times the nearest competitor with 8, and more than all other competing golf balls combined.