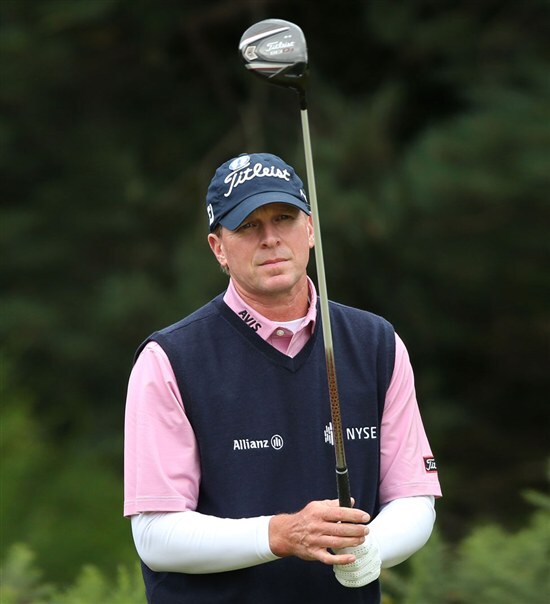 When Titleist Brand Ambassador Steve Stricker steps to the first tee Thursday afternoon at The Open Championship, he'll have a new prototype Titleist 913D3 driver in the bag for the first time.
After hitting some inconsistent drives during his Tuesday practice round at Royal Lytham & St. Annes, Steve suspected he had cracked the face of his Titleist 909D3 driver, a fact confirmed by Titleist Director of Tour Promotions Chris Tuten.
The Titleist Leadership Team quickly went to work, providing Stricker immediate options in the new prototype 913 for testing Tuesday afternoon.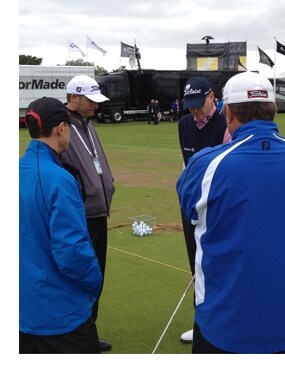 "I could tell that something was wrong with the driver yesterday during practice and sure enough there was a fracture along the sweet spot," said Stricker. "I'm disappointed to see the 909 go, but I worked with Chris (Tuten) the last day and a half and I am excited about putting the new 913 in play.
"The new technology is great. The 913 goes straighter, is more forgiving, has a bigger sweet spot and when I do mishit it it still goes the distance."
During an extensive fitting session, Stricker and the Titleist Tour staff dialed in his driver settings and arrived at the following optimal configuration:
Model: Titleist 913D3
Loft: 8.5º
SureFit Hosel Setting: A1
Shaft: Fujikura Tour Spec 8.2x, tipped 1″ at 45″
Swingweight: D5
Grip: Tour Velvet Cord 58 with 1 wrap
Titleist's tour seeding and validation process for the prototype 913 drivers began just under a month ago at the PGA Tour's AT&T National event at Congressional Country Club.
Last week, 21 players had prototype 913 drivers in the bag at the John Deere Classic, while 20 players gamed the new drivers at the Scottish Open.